Recording 111, page 149
SULKY JACK
Exercise 1 Read and listen to the text.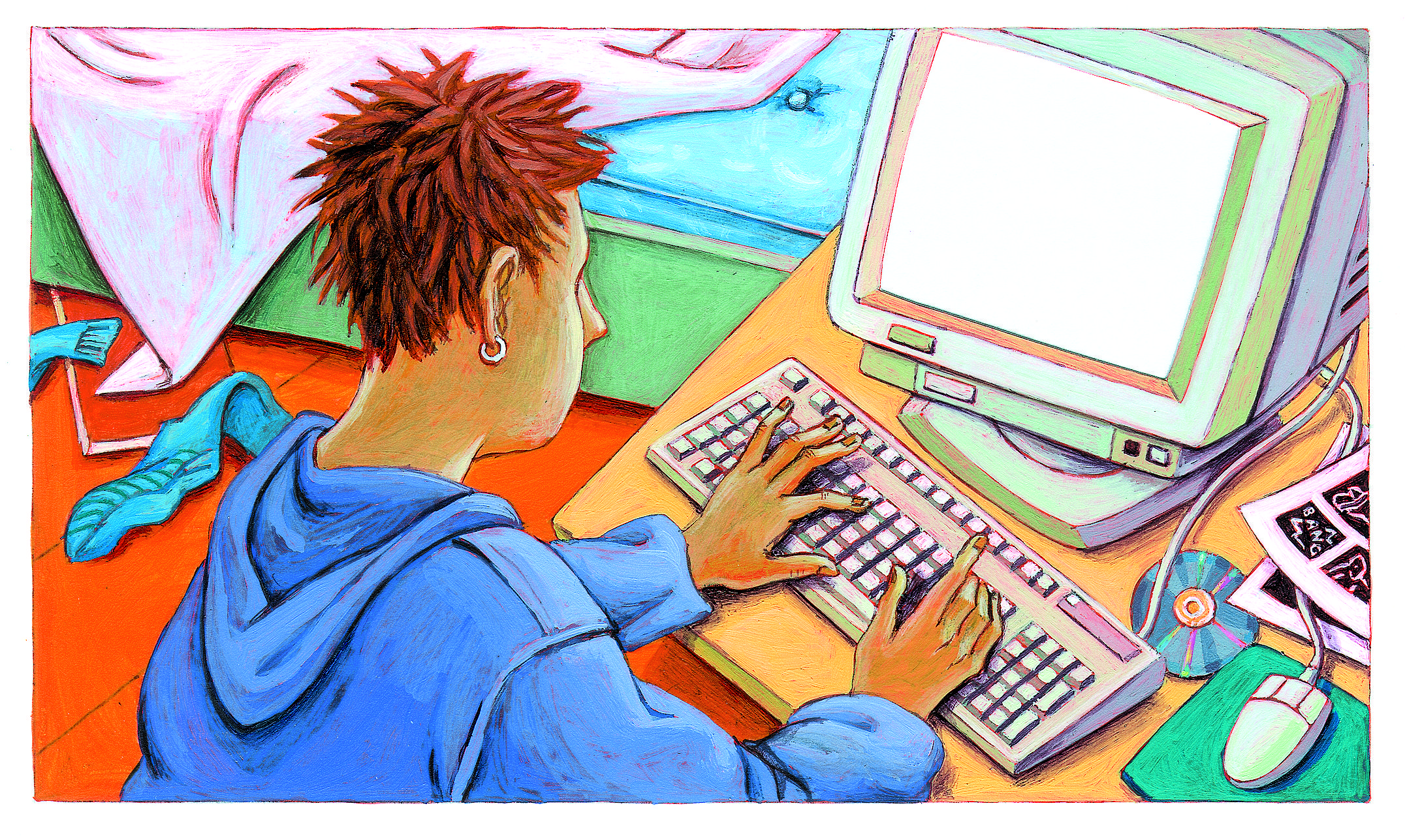 Jack is in his room, sulking. His mother is angry with him because yesterday he had his ear pierced. Now he would like to go to the concert but his mother won't let him.
He is emailing his friend Bob from Aberdeen, Scotland. Let's peep into his email.

Hi, there
It's a wonderful day but I have to stay in and study. We've got a Maths test tomorrow.
And next week, there'll probably be another test in Geography. There's so much homework to do.
By the way, I had my ear pierced yesterday, which of course didn't make my parents very happy.
Now I'm grounded and they won't let me go to the concert tomorrow. A new pop group is coming from New Zealand and their music is absolutely fantastic.
I have to figure out how to bring my parents round to let me off the hook. It really annoys me when they say: 'When we were young, things used to be different.'
My father drives me mad when he comes into my room and turns down the music. Sometimes parents are so bossy and act so clever.
I can't wait to grow up. When I do, I'll be as free as a bird. I'll do whatever I please and I certainly won't give a hard time to my children.
I think I'll be a politician and defend teenagers' rights to have more freedom to decide what's best for them.
I have to close now. I hope to hear from you soon.
Bye, Jack