Recording 130, page 175
WE'RE LOST!
Exercise 1 Shirley, Vicky and Dave are asking the way. They want to find the cathedral in St. Werburgh Street. They are in White Friars. Listen and follow the street map.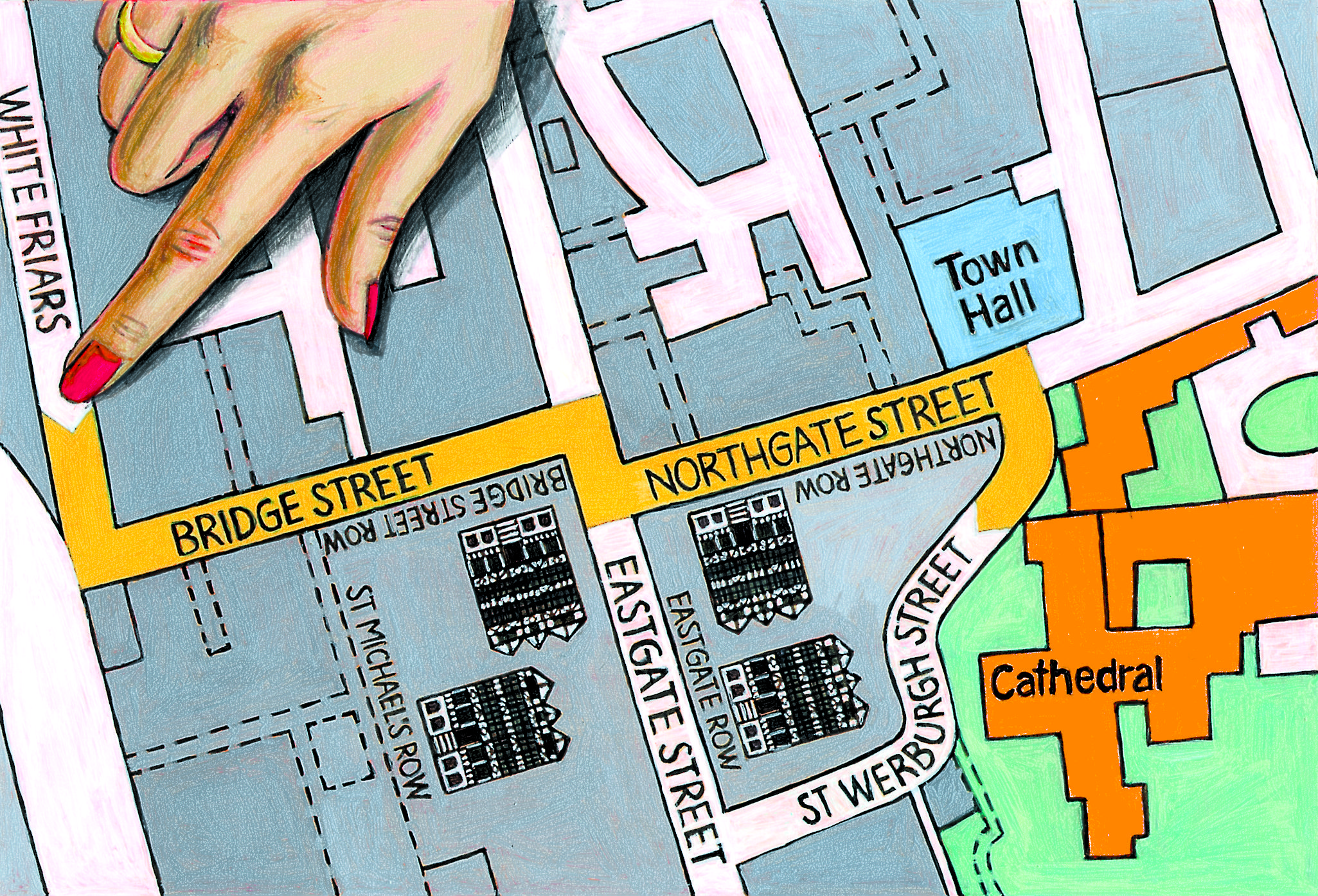 Dave
Come on! I can show you the cathedral. I know my way around Chester.
Vicky
You don't know your way around Chester at all! We're lost.
Dave
Hang on. Give me the map. Yes, we need to turn right…
Shirley
Have you got the Maps.Me App on your phone?
Dave
Yes boss! I have. Let me check…
Vicky
I'll ask the lady over there!
Excuse me. Can you tell us the way to the cathedral, please?
Woman
Yes, of course. Have you got a map?
Vicky
Yes, we have. Here it is.
Woman
It's in St. Werburgh Street. We are here, in White Friars. Go straight on, then turn left into Bridge Street. Take the first right into Eastgate Street, and then the first left into Northgate Street. Go along Northgate Street, past the Rows, until you see the Town Hall on your left. Then cross the street at the Town Hall and turn right into St. Werburgh Street. The cathedral is on your left. You can't miss it.
Vicky
Thank you very much. Come on, Dave!