Recording 7, page 20
WHAT IS GOING TO HAPPEN NEXT?
Exercise 1b Listen and find out. To see what does happen, look at page 22.
Picture A: The director interrupts the scene and says:
Cut! We're going to do that again. Roy, don't kill Mary too quickly!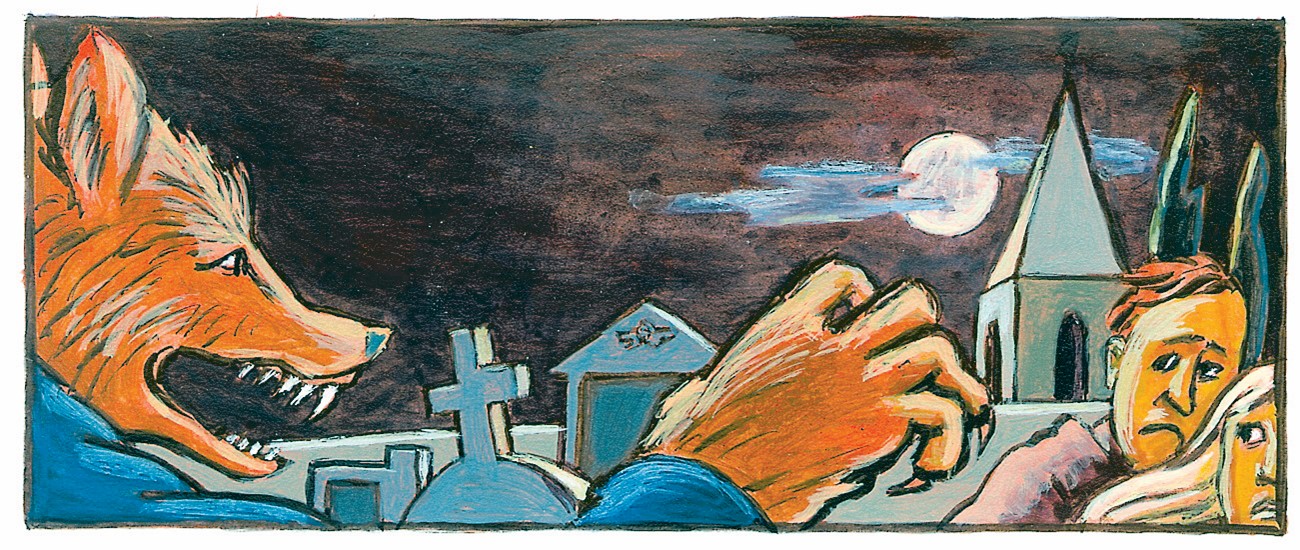 Picture B: Then, completely out of the blue, Tarzan appears and starts fighting the crocodiles.
I'm glad there are still Tarzans around.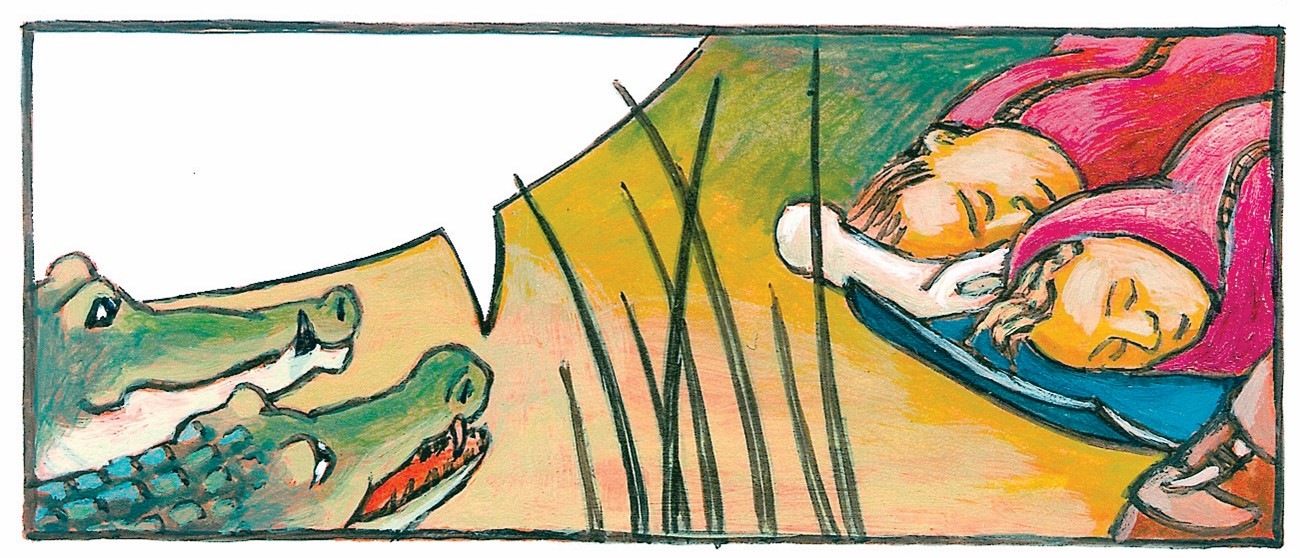 Picture C: The elephant slurps up the man's drink with its trunk.
Waiter, take the bill to the zoo manager.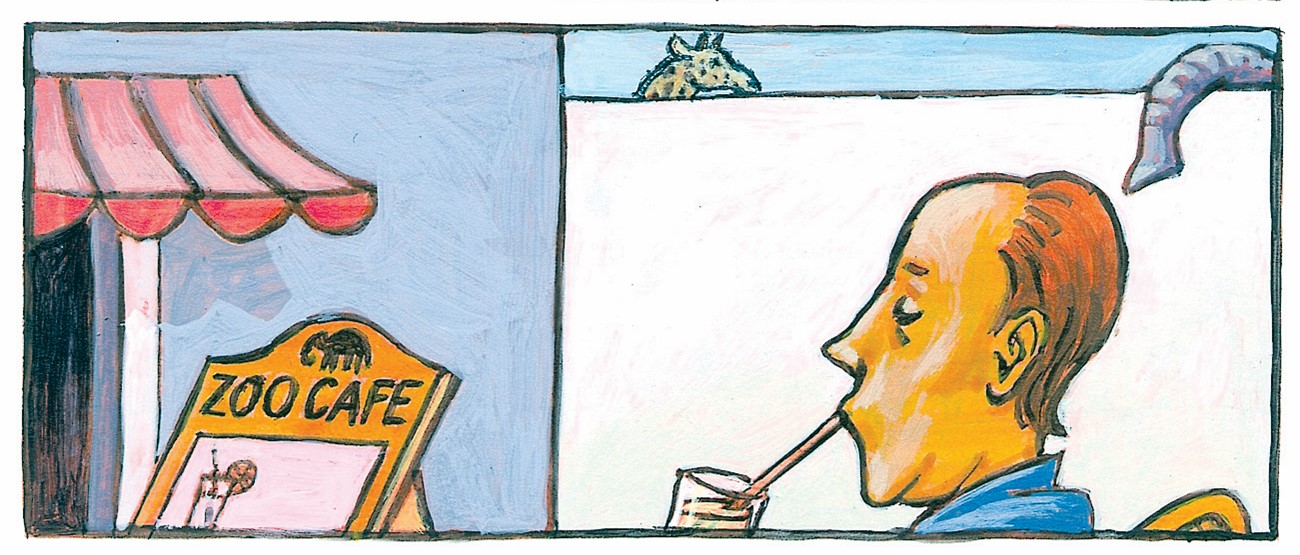 Picture D: Little Red Riding Hood takes an automatic out of her basket and shoots the wolf dead.
Poor wolf! He's really behind the times. It's not so easy to fool little girls nowadays.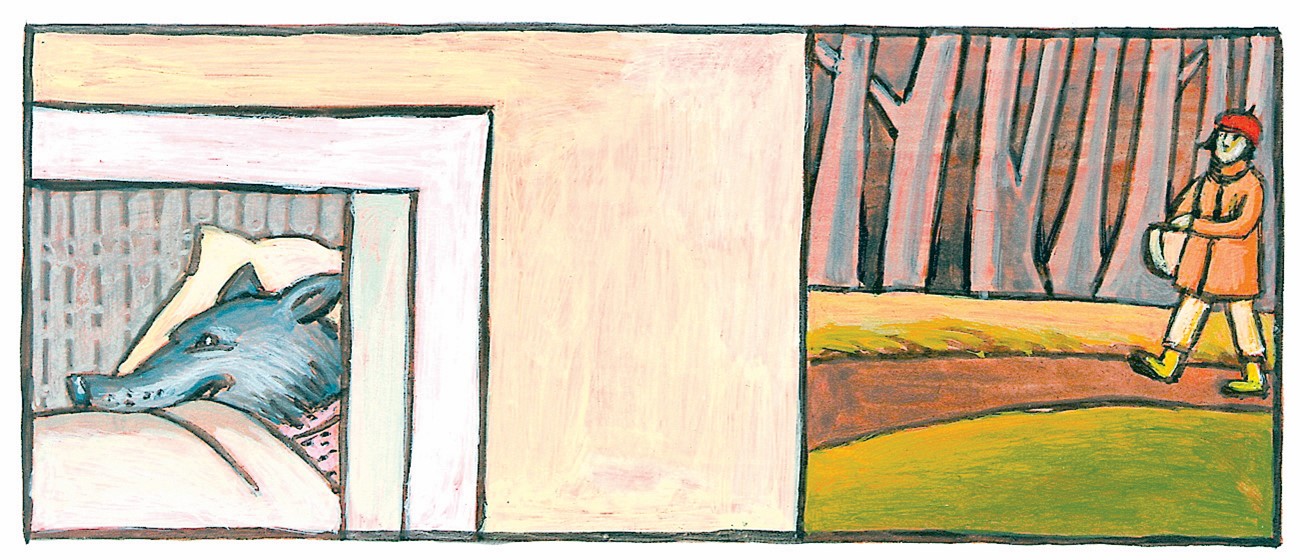 Picture E: The man fixes the WET PAINT sign onto the bench and says:
Oh those bench painters are so careless nowadays.