Recording 132, page 179
MEANS OF TRANSPORT
Exercise 1 Listen to six people. How does each one travel to school or work? Some of them use more than one means of transport to get to school or work.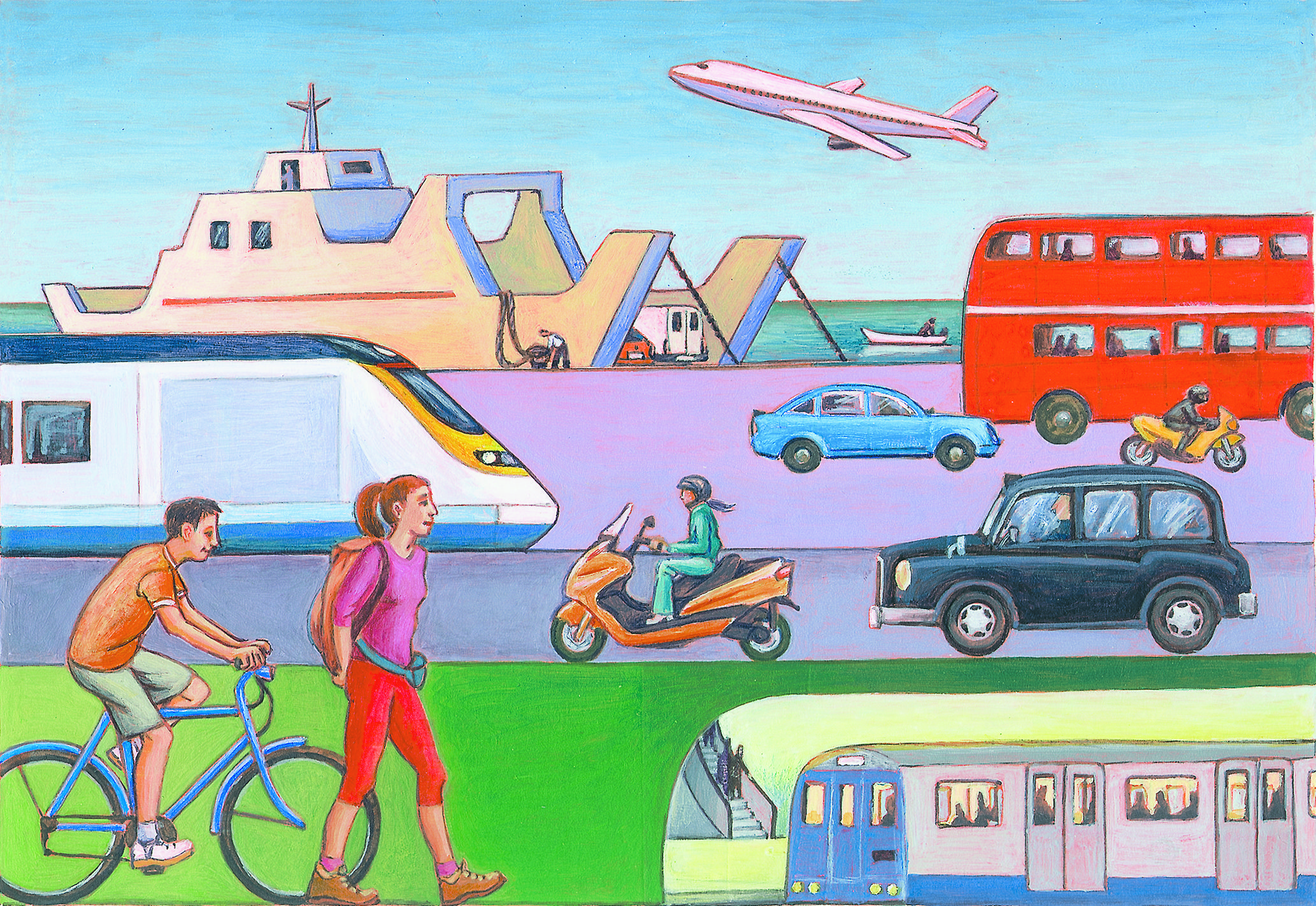 Interviewer
Daniel, how do you get to school?
Daniel
I'm very lucky because my dad takes me to school on his motorbike. I like it because it's fast and I get to spend time on my own with my dad. But when it's raining really hard, then it is not much fun travelling by motorbike. Even with our waterproof clothing we still get wet.

Interviewer

How do you go to work, Mr Brown?
Mr Brown
I travel to work from Cambridge to London. I go by train and underground. It's quite fast but it still takes me about an hour.
Interviewer
Sally, how do you travel to school?
Sally
I live on a small island. There's no school on the island, so I have to go to a school on the mainland. I travel by boat or sometimes by ferry.

Interviewer

How do you get to school, Shirley?
Shirley
My school starts at 8:30. It's a long way, but I don't go by bus. I leave home early and I walk to school. It's good exercise. My school friends come to school by bus. I don't like travelling by bus because it's often crowded and you don't get a seat.
Interviewer
How do you travel to work, Naomi?
Naomi
I'm a top model and I have to travel a lot. I usually fly to my shoot locations because they are all over the world. It's expensive, of course, but it's quick, and anyway, my agency pays for it. Sometimes I go to work by taxi too.

Interviewer

How do you go to school, Simon?
Simon
I live in the countryside. My school is about two kilometres away from my home. I've got a bike, so I cycle to school every morning. When school finishes, my mother comes to get me and we cycle home together. We don't cycle, if it's raining, we go by car.