Recording 129, page 173
THINGS TO SEE AND DO IN TOWN
Exercise 1 Shirley, Vicky and Dave are sightseeing in Chester. Listen and read.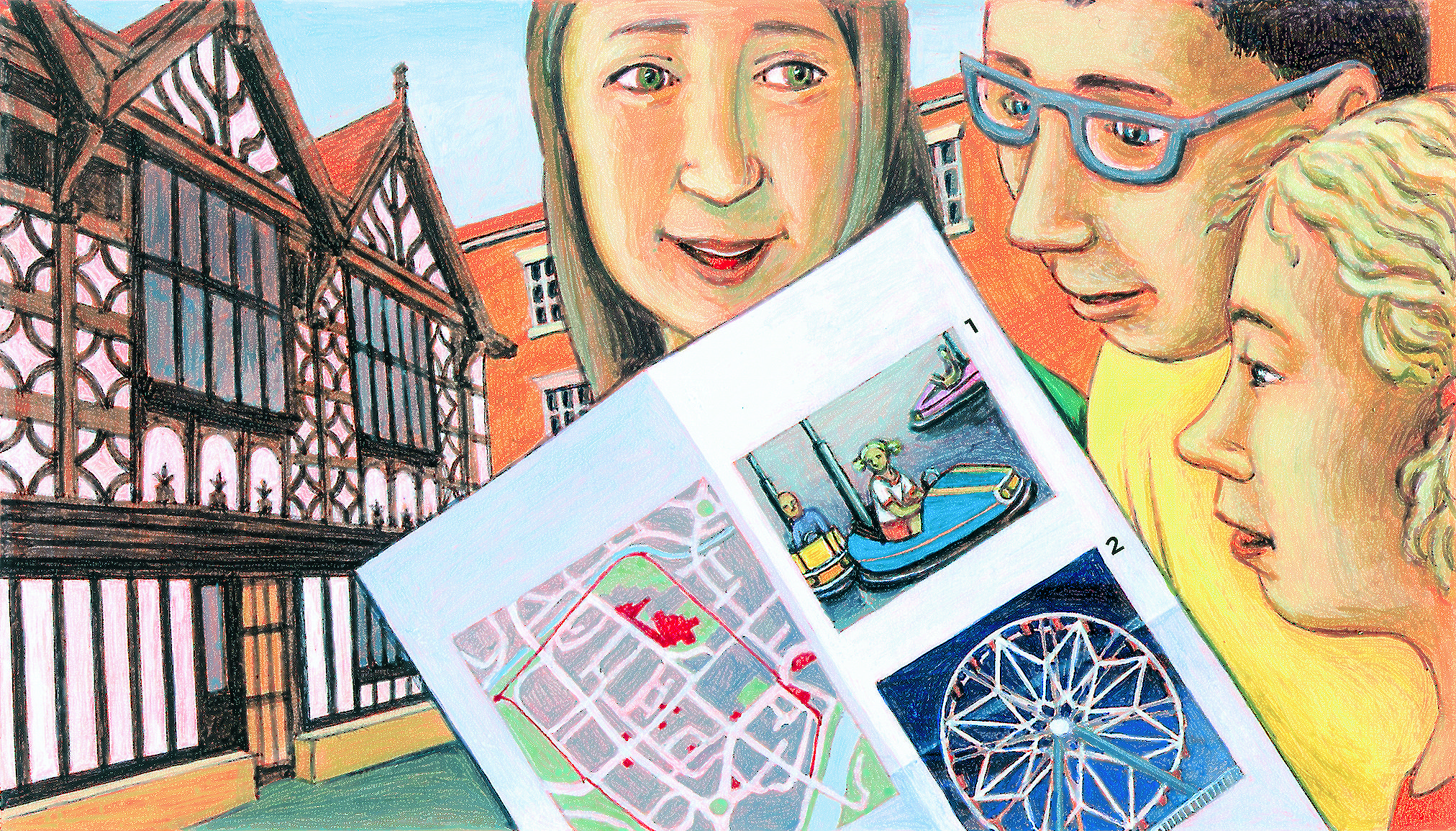 Shirley
Great. I really like Chester. It's a lovely city. Let's visit the cathedral.
Dave
Okay, but I'm starving. I must eat something.
Vicky
Yes, and I'm thirsty. I must drink something.
Shirley
You're right. Let's go to the sandwich bar opposite the Toy Museum.
Shirley
You can eat pizza at the sandwich bar. We can go to the cathedral later. It isn't far.
Dave
Come on then, there's a table free over there, in the shade.
Dave
Well, what can you actually see and do in Chester Cathedral?
Shirley
Oh, come on, Dave. I know you don't like old buildings, but the Cathedral is the must-see attraction in Chester.
Dave
Ok, but what can you do there?
Vicky
What do you think you can do in a cathedral? You can pray, reflect, discover…
Shirley
And the outside and inside of the building is impressive. Plus, the Cathedral hosts many way-out events.
Shirley
You can watch your favourite movies at the cathedral, for example. Every now and then, friends of the Cathedral lower a screen to create a cinema. So, what better place to watch your favourite film?
Dave
Wow, that sounds amazing. I sure wouldn't mind watching a film at a cathedral.
Vicky
And after the cathedral we can go to the theme park. I'd like to go on the Big Wheel.
Shirley
I hate it. I'm always sick on the Big Wheel.
Dave
You can go on the Dodgems then.