Recording 16, page 32
Exercise 4 Lara is taking her English friend Martin to the tourist farm Soržev mill. Listen to them talking, and mark the statements as true or false.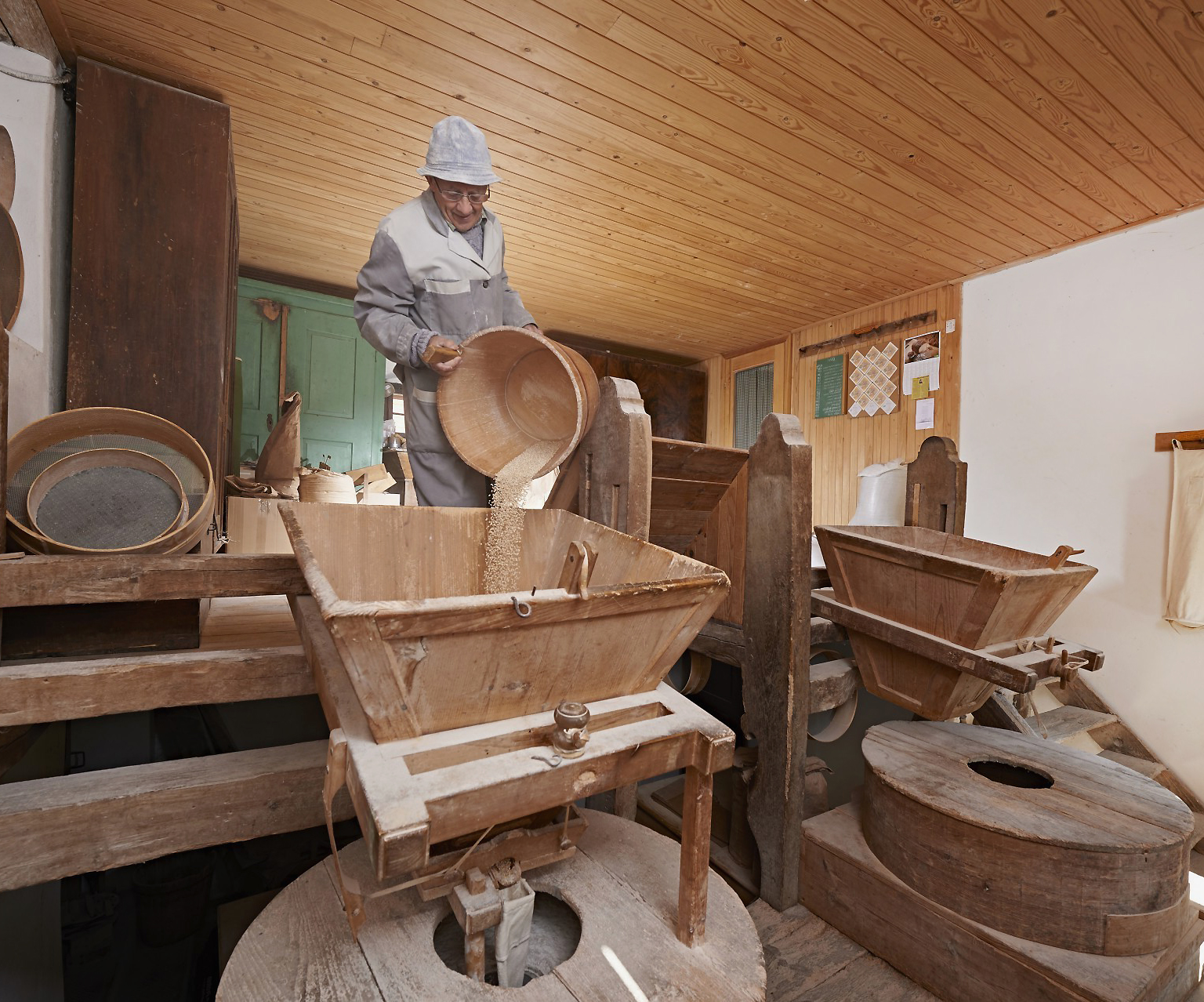 Martin
Have we got any plans for the weekend?
Lara
Of course! We're going to visit a tourist farm.
Martin
A tourist farm! That's great! I like farm life. Back home, I often spend my weekends on my grandparents' farm.
Lara
I'm looking forward to it too. I'm sure it's going to be great.
Lara
Near Nova Cerkev, about 3 km from Vojnik. It's called Soržev mlin, which means Soržev mill. It's a holiday and an educational farm.
Martin
Oh, an educational farm. So a lot of schoolchildren visit the farm?
Lara
Yes, it's popular with schools. Children can see what farmers do, they learn where food comes from and how it is grown. And farmers promote their local food.
Martin
Yeah, true. For city children a visit to a farm is a great experience – they can hold a chick, walk a wheat field, climb on a tractor… It's called Soržev mill, right. So, there's a mill on the farm?
Lara
Yes. There's a very old water mill next to a stream, and the water turns a large waterwheel. We're going to watch how a miller grinds grain into flour.
Lara
And we're going to taste all sorts of delicious bread.
Lara
There's a farm shop, too. We're going to buy some tasty food grown on the farm and have a picnic.
Lara
Yes, there's a picnic area and we're going to rent a picnic place.
Lara
We can also rent a bike and go on a hike to the lake Šmartinsko jezero and have a swim there.
Lara
We can also visit a nearby ostrich and deer farm, or Lemberg Castle near Nova Cerkev…
Martin
Well, it seems it's going to be a fun day.