Recording 3, page 12
Exercise 3a This is a very strange park. All the people are invisible. Listen and write down who is doing what.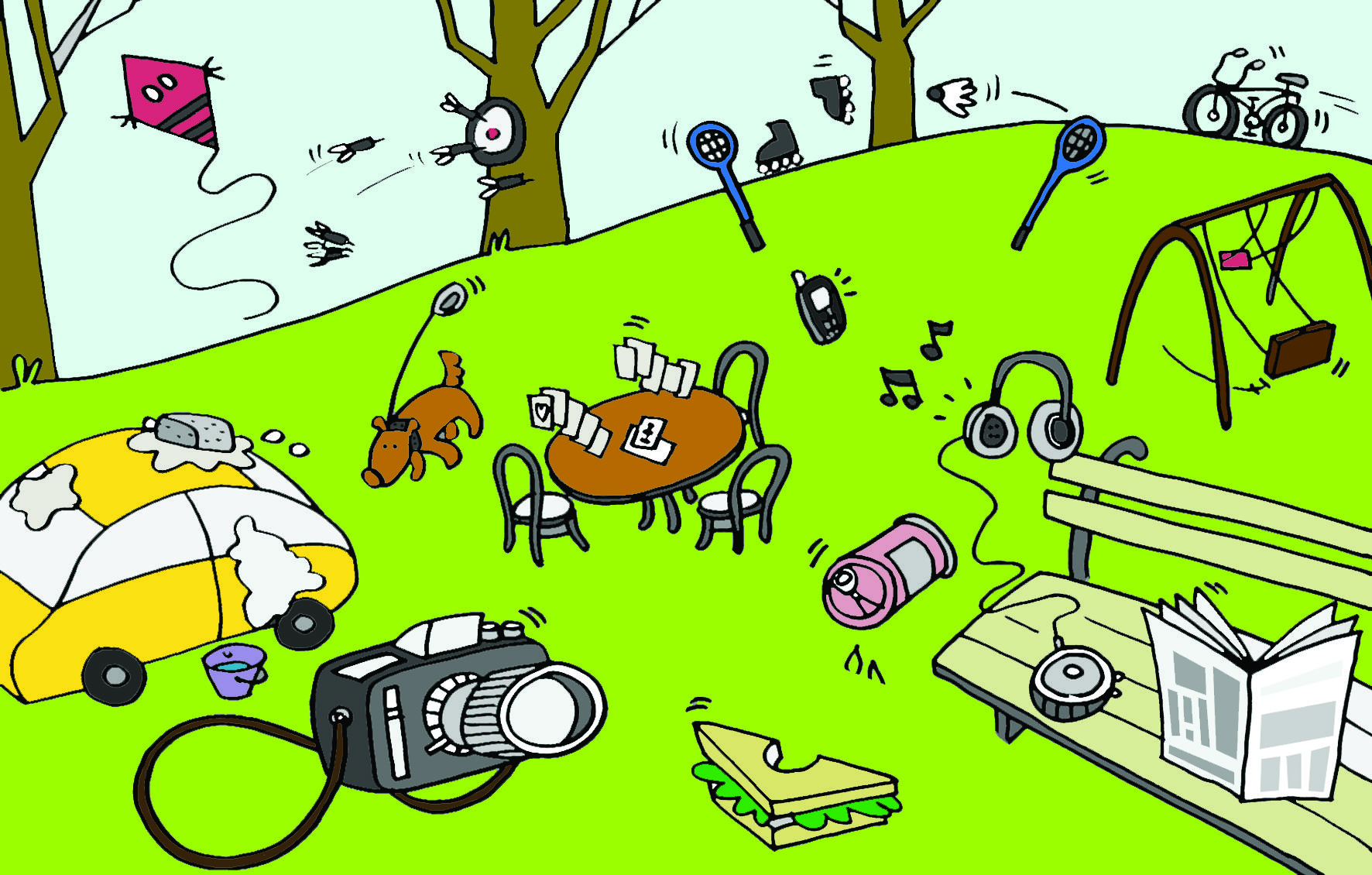 1
Andrew is eating a sandwich.
3
Daniel is drinking a coke.
4
David and Ray are playing darts.
5
Emma, Monica and Nick are playing cards.
6
Frank is reading a newspaper.
9
Lisa is listening to music.
10
Lucy and Julie are swinging.
11
Mandy is talking on the phone.
14
Sally and Colin are playing badminton.